Profile
Establishment
1997
Plant
Plot No.13 & 14, Near Agarbati Factory, Saragvada, Junagadh – 362037 (Gujarat) India
Production Capacity
120 Metric Ton Per Day
Specialty

Fully Automatic Online Process without Human Power to Less Human Power

Government Recognized Star Export House

100% Stuffing at factory for export

Follow ISO 22000 , HACCP, FSSSAI, and all Food standard
We are growers and processors of finest quality peanuts in India. Our ideology of supplying only the best quality peanuts presents us as a committed and trustworthy partner of the peanut trade industry. We take pride in our state-of-the-art ISO : 22000:2005 certified processing plant where all of our products are cleaned, shelled, sorted, graded, and packed without ever being exposed to any kind of human touch. The plant has peanuts processing capacity in excess of 120 metric tones per day.

India is the second biggest producer of peanuts in the World after China. India and China produces about 2/3rds of total peanut production of the World. Annual production of peanuts in India exceed 6 million metric tonnes. The two major varieties of peanuts produced in India are Bold (Virginia) and Java (Spanish).

Our processing unit for peanuts is first and biggest of its kind in India, with peanut processing capacity in excess of 120 metric tonnes per day. It is equipped with latest sorting, grading and cleaning machines of reputed companies.

The produce remains free from human touch while it passes through different machines and different processes.

Mayur Enterprise recognizes the significance of the quality assurance that we guarantee to all our customers. We grow our produce on our own farms and through contract farming whereby other farmers and growers are under contract with us to produce the quality desired by us. The produce then undergoes of cleaning - grading - classification - de-stoning - metal separation - sterilization - packing and certification of quality at our ultra modern ISO:22000 certified processing plant.

The plant is equipped with the latest grading and sorting machines. The produce is processed under strict sanitary conditions and is never exposed to human touch. The process conditions are constantly monitored and regulated to ensure the quality standard. The final product is released only after a series of sensory and analytical tests in our in-house laboratory complying with prescribed standards.

The wide assortment of agro products availed by us has ensured a wide expanse of market both in the international and national arena. We cater to the Food Industries all over the world and export to countries such as Indonesia, Philippines, Malaysia, UAE, Europe, Ukraine, Russia, Canada, Japan, South Africa etc.

We have an efficient workforce who has an exposure of international market, which is clubbed with in-depth knowledge of market. The stupendous workforce enables us to take up bulk consignments in a positive manner. Moreover the satisfaction of our clients is maximized by the deliveries offered by us in the estimated time frame.
Our range of products have the following salient features :
Hygienically processed and packed
Delicious and natural taste
No artificial color or preservatives used
The man behind the tremendous success of Mayur Enterprise is Mr. Gopal G. Saparia having more than 28 years experience in the field of exports. He has been the sole figure responsible for opening new vistas for Indian Exporter in respect of standardisation of product, quality control and commitment to the customers. He is ably supported by highly qualified management personnel in the administrative-technical set-up & highly skilled & dedicated team of technicians and workers at respective levels of production & processes. Our core team assisted by experts in each individual field is capable of handling big volumes at short notice in a professional manner. We are committed to meet customer needs by providing the highest level of services.
Our Commitments
We believe that change is the integral part of our growth which prompts us to provide superior quality products according to the "Changing Tastes" and the "Changing Trends" in the market. Customer has been the centre of all our activities. We maintain transparency in all our business transactions. Tailor-made quality and variety of products according to the need of the customers is our speciality. Besides providing quality goods, we keep our customers informed about the changing market trends to enable them to work out their business strategies. We are bound to our commitments to our customers even given market fluctuations, thus enabling them get an edge over other competitors. Our ASTA MEMBERSHIP further enhances our commitments. Mayur has successfully established business relations with more than 40 countries by forming a chain of dedicated customers across the globe and has shown a remarkable rise in business year after year.
Stock In Sesaon & Off-Season
At any point of time we carry stock sufficient to honour orders expected to be received in the next two months. In respect of seasonal product we make provisions sufficient to discharge our obligations during the off-season period. NETWORK Over the years "mayur enterprise" has developed a reputation synonymous to "Commitments Honoured". Our vast infrastructure network help us to get the right data about various crops as well as market conditions much in advance thus enabling us to initiate necessary steps to honour our commitments. This endeavour is further helped by being a fast expanding organisation having factories / godowns / offices at various major production centres.
Customer Profile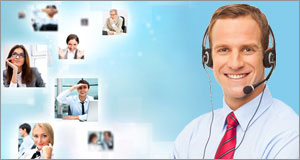 We are always in constant touch with our customers all over the world and study their market needs. We keep them informed about the international market conditions and factors affecting the market prices. We have a strong client base. We export our goods to more than 40 countries. More than 75% of our customers are the leading importers of their respective countries. Our customers have gained substantially by dealing through us. They have full confidence in us not only in respect of timely consignment from our end but also information regarding international market conditions which helps them to maximise their profits. We firmly believe that the customers are our real assets and customer satisfaction is our final goal
We are committed to meeting customer needs by providing the highest level of services possible
Provide clear communication on a regular basis.
Accord great importance to our corporate relationship which is based on ethics and integrity.
Attach high value to all the issues relating to customers and provide services in a timely manner with accurate thorough information.
look forward to a long term mutually beneficial association.